Bachelor of Arts, 2000
Economics, Peking University
Beijing, China
Master of Science, 2006
Statistics, University of Chicago
Chicago, USA
Doctor of Philosophy,2008
Sociology, University of Chicago
Chicago, USA
Fellow, 2007-2008
The William Rainey Harper and Social Sciences
Visiting Committee
Chicago, USA
Assistant Professor, 2008
Department of Media and Communication
City University of Hong Kong
Hong Kong, China
Visiting Scholar, 2017-2018
The Weatherhead East Asian Institute
Columbia University
New York City, USA
ASsociate PROFESSOR, 2018 -
Department of Media and Communication
City University of Hong Kong
Hong Kong, China
An interdisciplinary scholar with a focus on media studies,
I am a keen sociological observer of media behaviour and its interactions with the political, social and cultural system. I have written extensively and bilingually on China's information regime, media-related litigation, state–media relations, journalism, media and collective action, as well as social and cultural transition, with a focus on mainland China, Hong Kong and Tibet. In 2016, my empirical study of defamation and press freedom in China won the Top Faculty Paper award from the Journalism Studies Division of the International Communication Association.
Aside from written publications, I have also documented society through photography and film, which has provided a creative outlet for my academic research. In 2015, I produced and directed Emanations of Tara, an experimental non-narrative multimedia production exploring Tara, a female Bodhisattva in Tibetan Buddhism. Meanwhile, I have been directing a documentary on Ani Chöying Drolma and her Arya Tara School since late 2015. Ani Chöying is an acclaimed "rock star" Nepali nun who refused to bow to her fate. She is also a leading voice for gender equality and female education in her country. We hope to raise awareness and funds through the documentary to help the nuns at her Arya Tara School and patients at the kidney hospital she set up, both of which are in Kathmandu.
As an educator, I strive to pique students' curiosity, and to help them to develop the capacity and skills to find out more about the world. I bring my research skills and creative production experience to the classroom in a wide range of courses. I teach students based on their aptitude; I aim to cultivate their attitude towards learning; and I hope my teaching will help them to reach a higher altitude.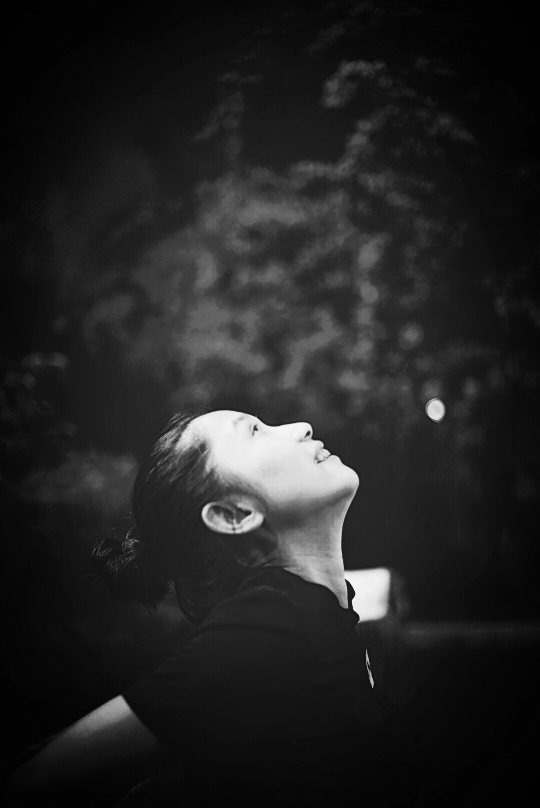 Outside my working life in the academic world,
I am usually busy planning the next adventure. I love travelling, the theatre, museums and outdoor pursuits including scuba diving (open-water certificate), rock climbing (level 1 certificate) and dragon-boat paddling. I am also a member of MAMO, whose members come from all walks of life but share a passion for mountaineering. At the mercy of Mother Nature, I've climbed the highest mountain in Africa, Mt Kilimanjaro in Tanzania (5895m), and the highest peak in Europe, Mt Elbrus in Russia (5642m). My latest challenge led me to the highest point in South America: Mt Aconcagua in Argentina (6962m).